"Foot-Stomping, heart-pumping, head-bobbing music that snags audiences and reels them in!"
Fiddle Whamdiddle is the exciting cross-pollination of two award-winning instrumentalists from Fort Collins, CO and San Mateo, CA. 
Vi Wickam, a 4-time Colorado State fiddling champion and a 4-time finalist in the Grand Masters' Fiddler Contest, says: "Music is in my blood.  Every note I play is for nourishment." 
Steve Eulberg, who has won 5 prizes in the National Mountain Dulcimer Championship and 3 times been a finalist in the National Hammered Dulcimer Championship, says:  "Playing dulcimer makes me feel like I'm dancing on strings."
Their facility with their instruments, their knowledge of and delight in a wide variety of tunes & styles, and welcoming rapport with audiences weave together to produce toe-tapping performances that nourish and inspire audiences of all ages.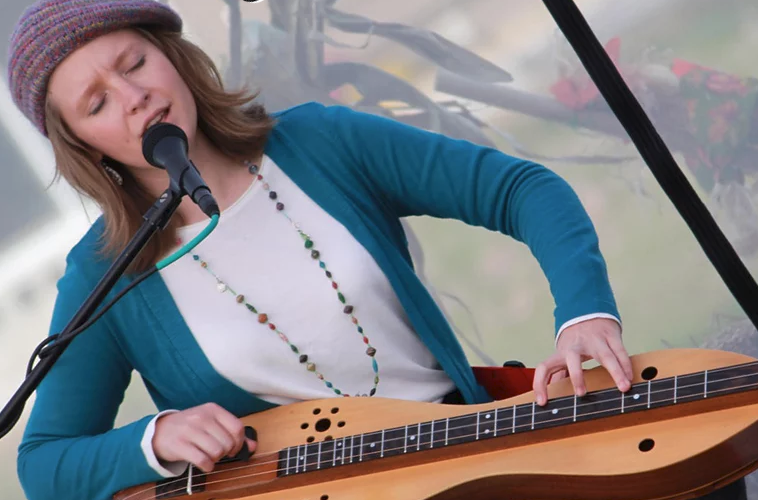 Erin Mae is a mountain dulcimer virtuosa who has taken an obscure American folk instrument, and with it has developed a high level of technical proficiency and musical expression. Erin has been playing for over twenty years and in that time has developed a unique and progressive style. One guitar player quipped, "Erin can do more with three strings than I can do with six."
Doors open at 6pm. Music starts at 7pm. Light snacks will be served.